Unique combination of skills in electronics and mechanics
Armed with decades of experience, Reimax Electronics Oy offers tailored solutions in electronics and mechanics, as well as injection moulding technology to cater for the needs of various industries. Owing to our extensive know-how we are a unique company in our field, because we are capable of offering customers everything they need in a flexible manner – all the way from designing up to the final assembly.
Our constantly improving production practices, and the high level of quality we offer, make us a valued partner for our customer. By contributing into quality and taking care of our environment, we will continue to be a reliable and dependable option for years to come. Please tell us about your "electronic" challenges, and let us solve them for you.
Reimax Electronics OÜ will implement a program "Digital turnaround program in Reimax Electronics OÜ" during the period 01.01.2023- 30.06.2024 as a part of support program for the digital transformation of companies.
The goal of the project is to launch a digitalization and automation program in the company, which would create the prerequisites for complete digitalization and automation of the company in the future and thereby increase production volumes, improve the efficiency, information flow and quality of the supply chain and carry out systematic development activities.
The total cost of the project is 768,000 euros, of which up to 300,000 euros will be covered by the NextGenerationEU funds of the European Union recovery fund.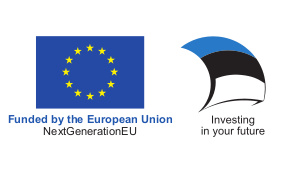 We are excited to share a significant step in our company's growth journey as we have now implemented a new ERP (Enterprise Resource Planning) system. The key benefits of this change: Streamlined Operations: Simplify complex processes and reduce manual workloads. Real-time Insights: Make data-driven decisions with ease, thanks to integrated analytics. Cost Efficiency: Reduces…
Read more
Reimax will be exhibiting at this year's Productronica in Munich, Germany, 14-17th of November. Organized every other year, Productronica is the most important international meeting place for the electronics industry, which presents the entire range of technologies and solutions for electronics production and offers an in-depth view of the most current trends in the field.…
Read more